Leanin' Tree Conveyor System
Overview
The Leanin' Tree greeting card company of Boulder has gone forward with a plant expansion for their customized seasonal line of cards. It is 12,500 square feet on grade level with a mezzanine.
C H Systems, a Denver conveyor system provider, selected Arapahoe Controls to engineer and provide the controls package.

Hardware
Considerations taken into account were cost, support, reliability, and ease of use. Automation Direct's DL06 PLC was selected along with physical buttons and indicator lights on the face of the control panel. Motor controls are Cutler Hammer mag starters with their solid state overload relays. An STI safety relay was used for the emergency stop control.
The local display option was included and messages were programmed in to pinpoint maintenance issues.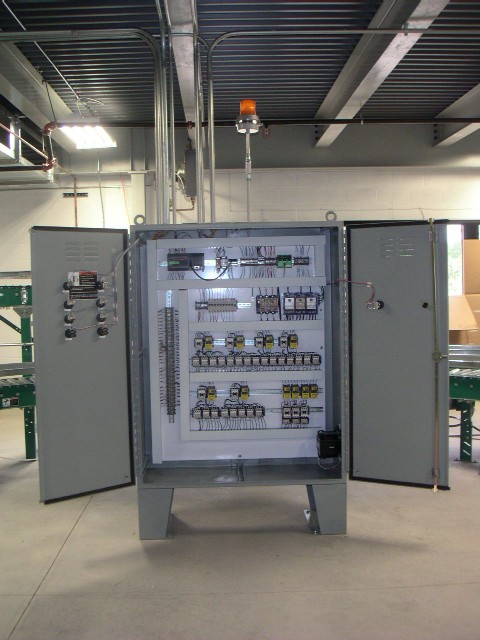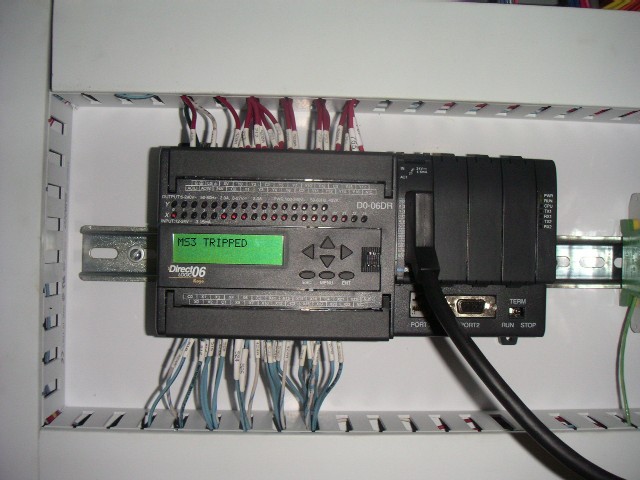 Operation
The operator simply starts either the upper level system or the lower level by pressing the paired stop/start PB on the door of the panel. Warning lights/buzzers alert personnel in the area that conveyors are about to start. Everything else is automatic! Conveyors are stopped/restarted as required by boxes being detected at merge points, and walk-thru gates being opened.

Programming
Automation Direct has a very useful feature called stage programming. It was deployed in this program to segregate the control area's and functionality. Using these features can cut programming time considerably and further save system costs.
Another feature called on was the shift register. Using these, along with a pair of photoeyes at each merge point virtually eliminates the possibility of cases colliding in the system. Startup testing has verified this promise.