Safeway Bread Conveyor Controls
Overview
Safway Bread of Denver has added to the loaf packaging line.
C H Systems, a Denver conveyor system provider, selected Arapahoe Controls to engineer and provide the controls package. Drawing package is complete and sent out for bids!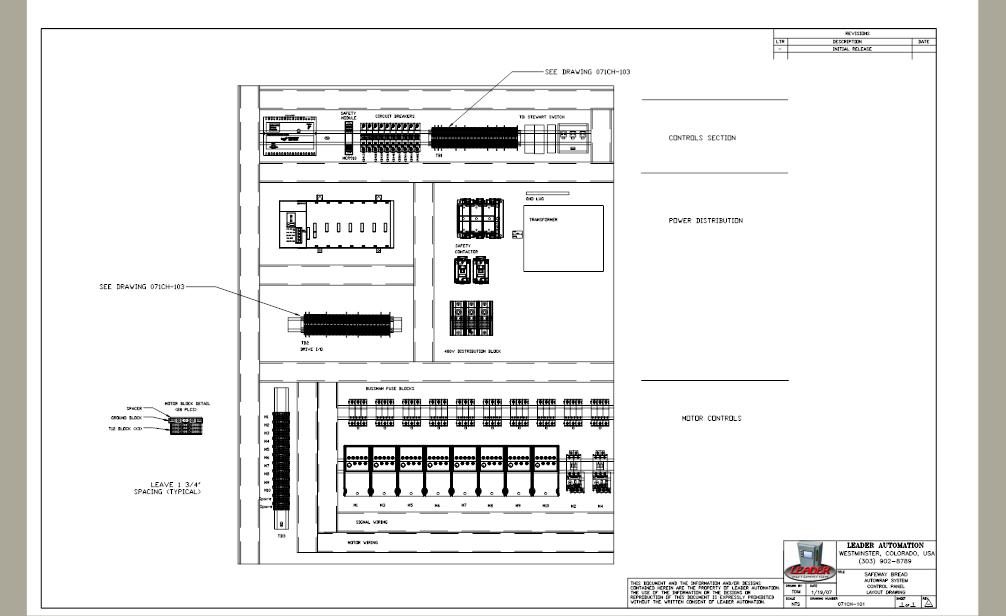 Layout of the main control panel.
Featuring: AB SLC 500 PLC with 5/05 processor. 8ea. AB PowerFlex4 drives.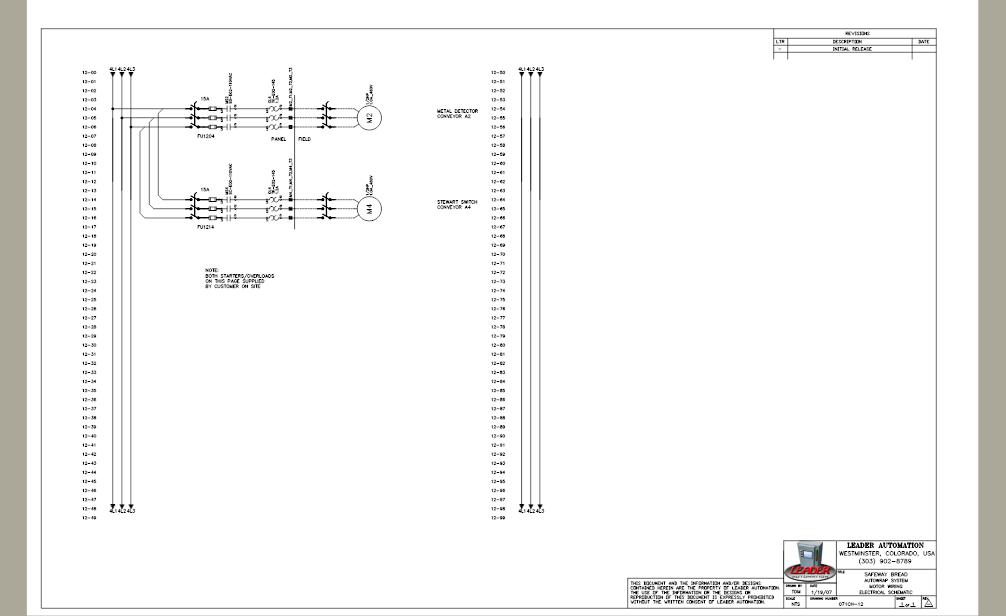 Typical schematic page, this one shows the two motors that are driven by mag starters.


Hardware
Electrical controls consist of a PLC, Pushbuttons, and drive controls mounted in a NEMA 4 stainless steel panel.
The PLC will be an Allen Bradley SLC505, with discrete IO to command the local drives. The operator interface will be an Allen Bradley PanelView 1000 with Ethernet. Drives controls will be Allen Bradley PowerFlex 4 variable frequency drives. Speed setpoints will be via. the keypad.
Machine safeguarding will be in compliance with IEC61496-1, utilizing a circuit monitoring safety rated relay and E-stop pushbutton stations at designated locations.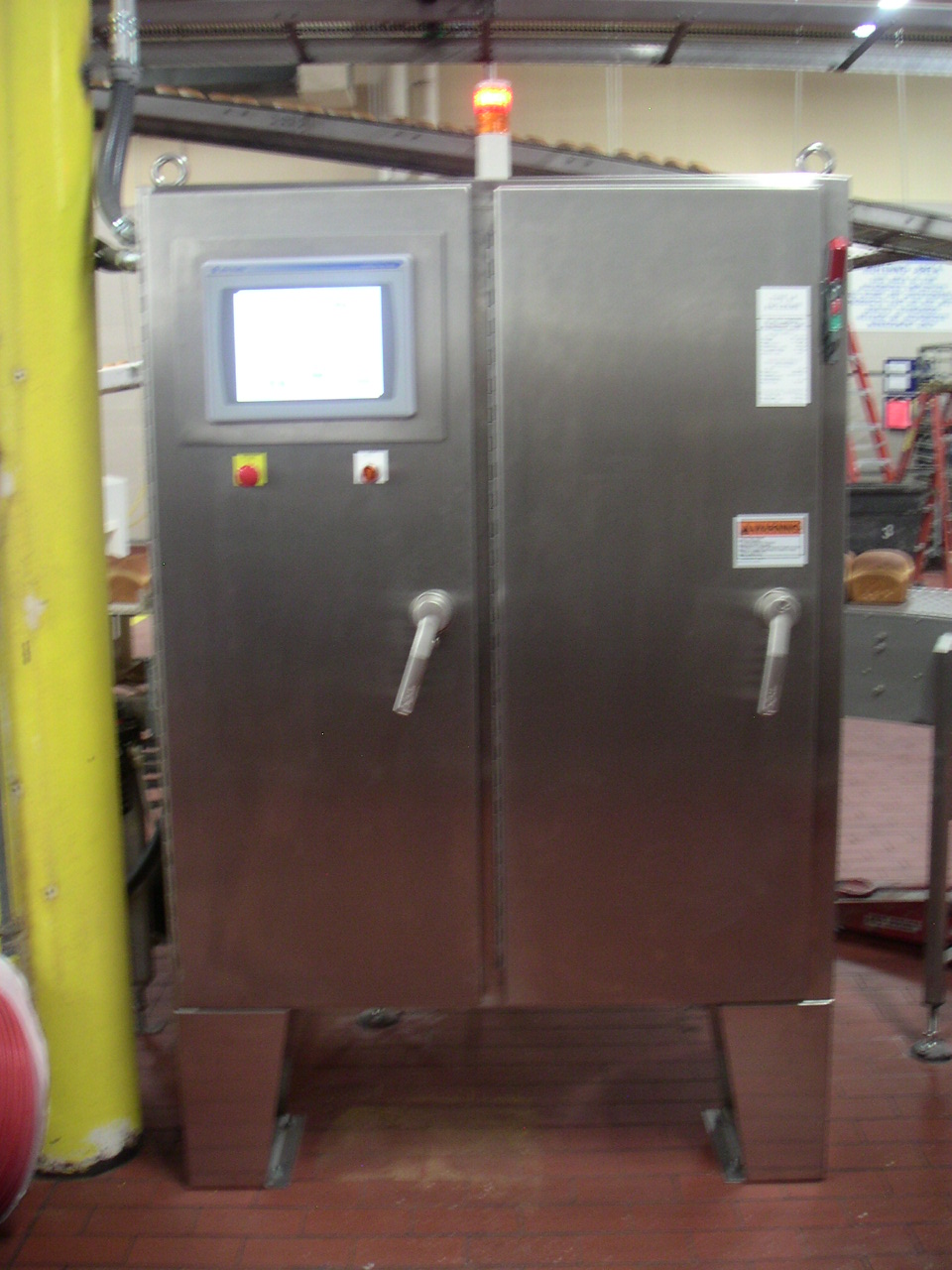 Operation
There is be minimal operator involvement in this system. There will be line start/stop switch stations in the field along with the PanelView mounted in the door of the enclosure.
The layout of the PanelView is below, It shows a dynamic indication of each conveyor status, along with setpoint entry, and diagnostic information.